Getting you back into the game
Are you suffering from an injury that is preventing you do what you love?
Whether an elite athlete or weekend warrior, we will keep you in the game
Why choose dynamic spine and performance center
Dynamic Spine and Performance Center (DSP) specializes in sports injury and performance, family chiropractic care and treats all levels of injury by providing all natural, non-invasive pain management, chiropractic, therapeutic exercises, physical therapy and whole body wellness to get you back to doing what you love, try to avoid surgery, prevent future injury and perform at your best as fast as possible. We know that the cookie-cutter approach to caring for our patients is not appropriate and we strive to provide the most uniquely individualized and professional corrective chiropractic care possible.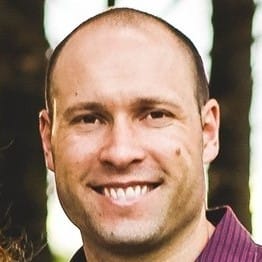 Dr. Ford has been in practicing in the west Houston, Katy and Cypress/Tomball area since 2012 and has seen almost every musculoskeletal injury related to sports and daily life. He understands your desire to get well, and he will work diligently to return you to your activities as quickly and safely as possible. Whether you are suffering from back pain, neck and shoulder pain, elbow, knee or ankle and foot pain, Dr. Ford will take the time and devise a personal plan that is unique to your individual needs and goals. He finds great joy in helping patients avoid surgical intervention and has a true passion for bringing his patients back to true health though chiropractic.
Dr. Ford is also certified in Animal Chiropractic by the Animal Chiropractic Certification Commission (ACCC) of the American Veterinary Chiropractic Association (AVCA). Chiropractic can be helpful for animals as well who need to restore proper nervous system function, biomechanics, and reduce pain, in the same way it does for the human body.
See what our great customers have to say about us
Dr Ford has looked after all my injuries from Crossfit the last 2 years. Always solved each issue and a true professional with sincere advice each time.

Jason Foy


August 31, 2018

Had ARP wave treatment done here for my back and son's torn hamstring. Both of us bounced back quicker than expected.

Wes Nichols


March 31, 2022

When I first saw Dr. Ford I'd already been to 3 Chiropractors for issues with my shoulder and arm (they didn't help) and I was getting desperate. He knew what was wrong right off an proceeded to fix my issue. Since then I've seen him for other issues and he is VERY knowledgeable about what he does. He has my trust which is more valuable to me in a health care provider than anything. I actually credit him with my turnaround in my overall health.

John Stutzman


May 22, 2018

I don't usually seek out treatment in general and prefer taking a nap instead of taking Ibuprofen. However, I was in such extremis with lower back pain and limited movement that my friend referred me to Dr. Ford. Dr. Ford took the time to explain everything he was going to do, answered my questions, and gave me exercises to do at home. I appreciated his honesty and his emphasis on doing the exercises instead of trying to sell me a treatment package. After one visit, my posture improved, I had my range of motion back, and my pain was gone! Needless to say, I have recommended Dr. Ford to my relatives and friends. I recently found out that he treats dogs and horses as well! So, I'll be bringing my golden retriever to him too!

melissa miranda


August 31, 2020
One of the best and easiest ways to help us out is by giving us a review on Google (Houston and Katy offices), also following us on social media Facebook , Instagram and "Liking" and "Sharing" my posts. This will make us be more noticed within the community, giving us the opportunity to help educate as many people as we possibly can.
Houston Office
11511 Katy Fwy #418
Houston, TX 77079
M – 8:30 am to 6:00 pm
W & F – 8:30 am to 12:30 pm
Katy Office
(Inside Chilled Cryospa)
22758 Westheimer Pkwy #240
Katy, TX 77450
T & Th – 2:00 pm to 6:30 pm
F – 2:00 pm to 5:00 pm
Cypress Office
(inside Premier Baseball of Texas Training Center)
20230 Cypress Rosehill Rd.
Tomball, TX 77377


W – 2:00 pm – 5:30 pm